Welcome to Volvelux Factory
We are a group of companies dedicated to the invention, improvement and production of products which give back light. Volvelux is an innovative and minimalist corporation which believes in the beauty and elegance of all elements which radiate with their own light.
We have developed hundreds of products, with others still in progress; these belong to sectors as varied as architecture, home décor, fashion and sport accessories among many others.
The designs we handle and distribute directly from the factory offer quality, technology and unbeatable prices for our clients.
A great portion of our product range is developed with our own exclusive and patented products; given that we have the chance to acquire them directly, we want you to receive the highest quality with the best of prices, straight from our factories and avoiding intermediaries.
Our products exist only to make your more exclusive, safer, easier and more comfortable.
In Volvelux Factory we believe that "TO BE AWARE IS THE FIRST STEP TO CHANGE. IF I CHANGE, EVERYTHING CHANGES". As an example of this philosophy, in VOLVELUX FACTORY we are committed to looking after the environment; and we do so by making sure all our products are produced in the cleanest way possible, our belief is: DON'T CONTAMINATE THE PLANET.
As well as our contribution to the environment, from day one in Volvelux Factory, we have been automatically donating a percentage of our profits to NGOs and humanitarian agencies. That's why when you buy one of our products, you are improving the life of a human being and contributing directly to the international children's aid associations which appear on our web.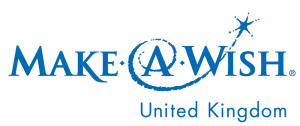 Light is life, and in Volvelux Factory...we create products that give light back